Paracord Mil Spec Type III 7 Strand Parachute Cord Spool Outdoor Rope Tie Down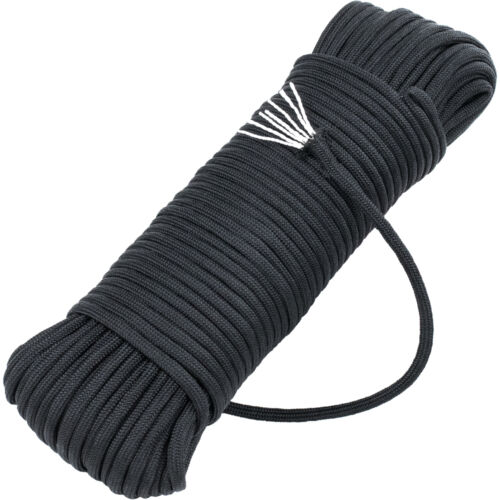 550 Paracord is the most used, dependable, tough and long lasting cord we offer. It can be used for countless projects and perfect for crafting, repairing and other paracord projects.
Paracord was first used by the U.S. Military.They would use it for many applications such as attaching equipment to harnesses, tying rucksacks to vehicle racks and for securing camouflage nets to trees or vehicles. However, it's most popular use was it use as suspension lines for parachutes for US paratroopers during World War II.
Paracord Planet uses paracord that is made of Commercial Grade nylon parachute rope developed to U.S. Military specification, designated Type III MIL-C-5040. This designation means that our paracord has tensile strength of 550 lbs. (minimum breaking point). Paracord Planet paracord is composed of seven (7) two ply yarns (kern) with the sheath (mantle) composed of 32 woven strands. The seven inner cords have a tensile strength of 50 lbs each or a total tensile strength of 350 lbs with the covering sheath a total tensile strength of 200 lbs – 550 lb. total minimum tensile strength or 550 CORD! Our paracord will not rot or mildew.
Did you know that you can cut paracord without a blade? Yup. Paracord can be cut using nothing but itself and some elbow grease.
Paracord's first recorded use in the United States was during World War II, where they used it for many of the uses that the military continues to use paracord for today.
Did you know that a Basic Cobra Bracelet contains over 70 feet of usable cord? Its true! Each bracelet contains about 8-9 feet of #550 paracord which in turn contains 7 individual strands of cord. When you add it all up its about 70 feet. A King Cobra Bracelet contains over 120 feet!
---
Other Popular Paracord Listings
550 Paracord Type III 7 Strand Mil Spec Parachute Cord 1000', 300', 250' Spools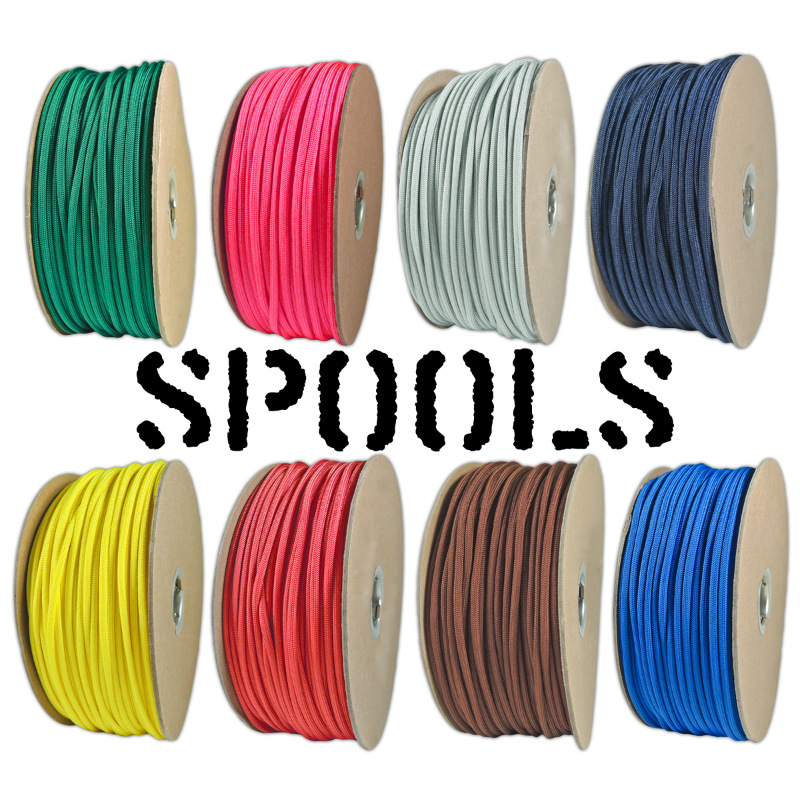 ---
550 Paracord Camo MilSpecType III 7 Strand 10ft 20ft 50ft 100ft Parachute Cord